Mango and banana smoothie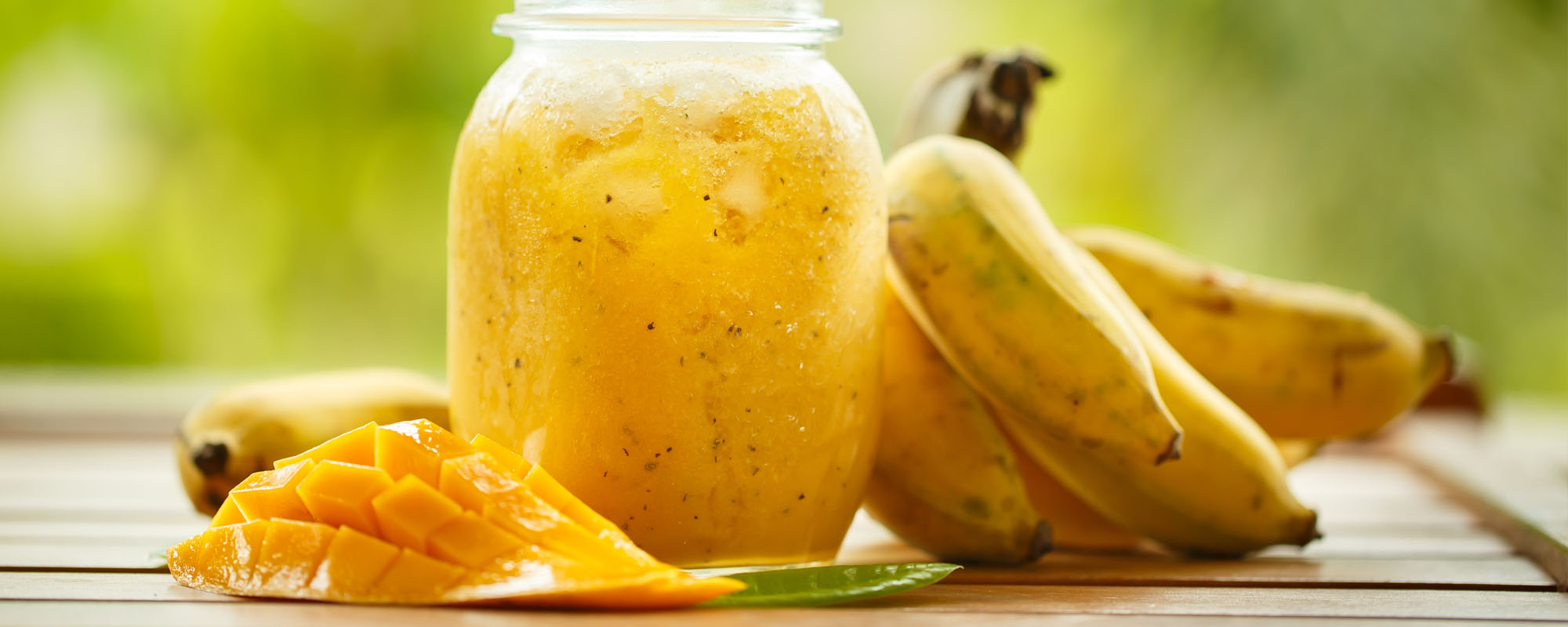 For 1 portion you will need:
- 200ml coconut milk (you can also use animal milk)
- ½ scoop of protein (vanilla flavor used in the video)
- Handful of frozen mango
- ½ frozen banana
If you don't have frozen fruit at home, add ice and water as needed.




Approach:
Add coconut milk, protein, mango and banana to the SmoothieJet blender. You
can use grated coconut and mint for decoration.