SmoothieJet portable USB smoothie blender 600 ml - waterproof
Portable smoothie blender from SmoothieJet - 600 ml. It will prepare milkshakes, smoothies, purees, baby porridges, frozen fruits, vegetables, crush ice and much more. The package includes an extra lid with which you can close the blender from the bottom, which ensures more practical handling and saves you space in your bag or purse.
SmoothieJet portable USB smoothie blender 600 ml - waterproof
Product detailed description
Improved unique design with 6 blades
The blender is equipped with 6 sharp stainless steel blades that can easily crush ice, frozen fruit.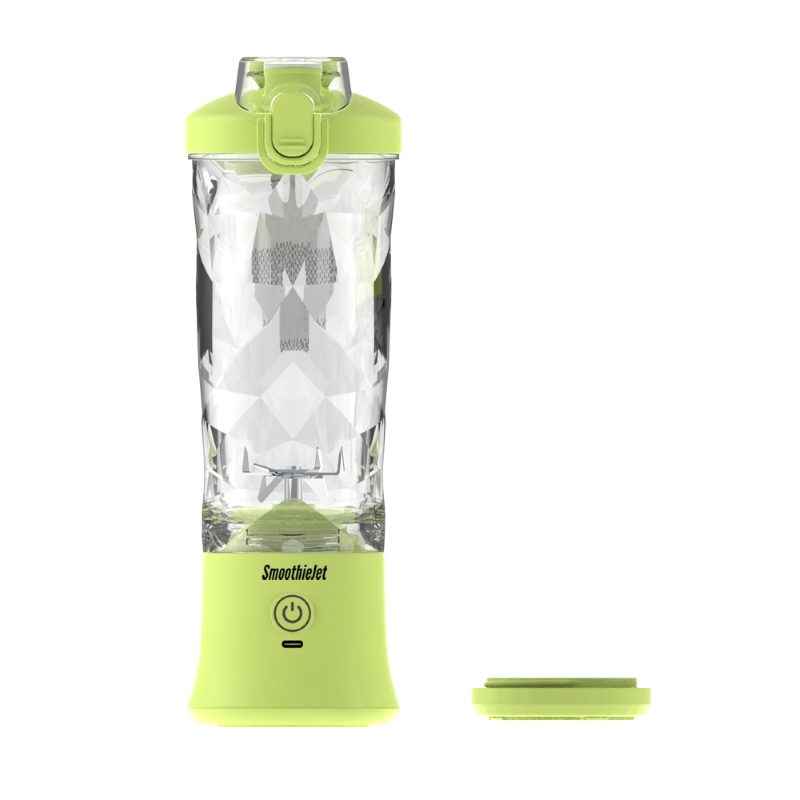 Using the blender for the first time:
Before blending for the first time, make sure your blender is fully charged by checking that all the lights are green.
Tighten the body and base until the magnet aligns with the power button. Be sure to clean it immediately after use.
Do not wash the blender in the dishwasher! It is safe to wash the base of the blender under running water, or it is possible to submerge it under water, but only for the time necessary to clean it.
How to use the blender:
Step 1: Cut fruits, vegetables into small pieces so that you fill approximately 60% of the volume of the container.
Step 2: Add the liquid
Step 3: Tighten the lid and tilt the blender to make sure the pieces of fruit are not stuck under the blades.
Step 4: Start the blender, you can choose from two mixing modes.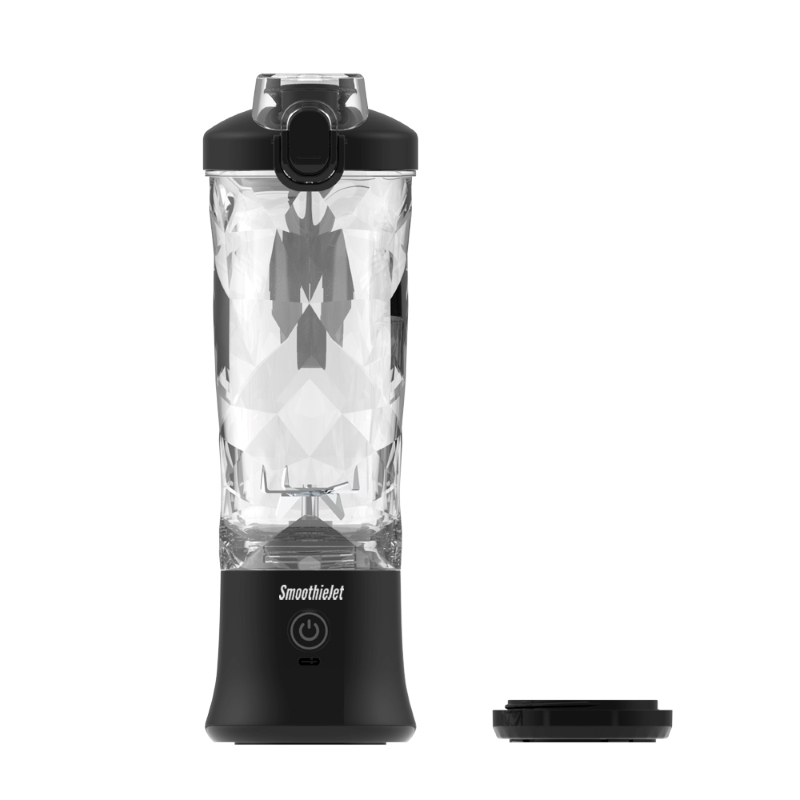 Mixing modes:
Normal Mode

:

Tap the button once.

If necessary, tilt the blender slightly to the side while blending.

You can stop blending with one push of a button or the blender will automatically turn off after 30 seconds.

You can repeat this mode if necessary.

Pulse mode

:

Double tap

to enter the pulse mode and the yellow lights will light up.

Press and hold the power button repeatedly to pulse mix.

The pulse mode will automatically end after 5S of inactivity and the yellow lights will turn off.
The portable smoothie blender is the perfect size and therefore fits in a backpack, travel bag, purse. You can take it with you to work, exercise, hiking, trips.
A powerful blender with a battery capacity of 2x 2000 mAh (4000 mAh) mixes a smoothie in 30 seconds . When fully charged, it can blend 18-20 smoothie drinks . A full charge using a Type-C cable takes approximately 4 hours.
Does not contain BPA

No BPA material was used in the production of the waterproof blender, so it is safe to use.
Included in the package
- extra lid
- USB cable port - C,
- manual
Additional parameters
Category

:

Offer of blenders
Capacity

:

750ml, recommended maximum liquid capacity 600ml
Power

:

70 W
Battery capacity

:

4000 mAh, Lithium ion, endurance for 18-20 mixing cycles
Material

:

Stainless steel AS+ABS
Engine speed (no load)

:

22000 rpm
Engine speed (load)

:

18000 rpm
Weight

:

615 g
Accessories

:

USB cable, manual, extra cover
Warranty period

:

24 months
G
Gina
It also blends frozen fruit quickly, you just have to cut it into small pieces, otherwise the knives will get stuck, as happened to me at the beginning.
A
Andreas
I use it every day, the blender is really great.
P
Paula
Perfect!
B
Ben
The blender is perfect, my smoothie is ready quickly and I can enjoy it anywhere.
V
Vicky
Beautiful pink color :) The blender is very good.
T
Tom
I use it for a short time, but so far it's ok.
M
Martin
It stays charged for quite a long time.
E
Etelle
The blender is excellent for preparing smoothies and lasts charged for a long time.
D
Dana
I am satisfied, it is easy to use.
L
Louise
Great, I definitely recommend it.
C
Camilla
Easy to use, large volume is a plus.
A
Anthony
A blender is useful. Mixes smoothly without lumps.
A
Amber
I recommend.